Tawny Bee is only doing one craft show this season.
When there's a sale as good as the Winnipeg Etsy Street Team's Handmade and Vintage Sale, I don't need to bother with the rest.
:D
Actually I've found that Tawny Bee's product (mainly mama cloth and reusable eco pull up trainers) doesn't really fit into a regular craft show environment (with the handmade grandma crafts). It takes a really cool sale with a really cool customer base to understand and totally need my brand of eco-friendly products. The WEST sale is definitely it!
So you're one of those cool customers and want all the details eh?
Saturday October 12th, 2013
11 am to 4 pm
RA Steen Community Centre
980 Palmerston @ Ruby
Free admission and Free parking
But that's not all!
Can you think of a better time to win a $50 gift card? Make a purchase at the WEST Handmade & Vintage Sale IV, post your photo on-line and you could win this awesome prize! WEST makes holiday shopping easy in more ways than one. Keep reading for full details and regulations.
Step 1: Come on out to the R.A. Steen Community Centre 980 Palmerston Ave in Winnipeg on October 12th between 11-4pm
Step 2:

SHOP

...for your friends, your family and even yourself!
Step 3: Take a photo of yourself with one of your items (one item per WEST seller but if you shop at 3 shops you can post 3 photos) and post this photo on one (or all) of the following social media websites
*Instagram *Facebook *Twitter
Step 4: Tag the photo #WESTSaleIV (this is VERY important)
On October 15, WEST will hold a draw with every social media entry and one awesome WEST supporter will win a $50 WEST gift card! The winner will be notified on our Facebook page as well as being notified on the social media site the entry was made on. The gift card can be used on-line or in person at 1 WEST shop. The offer expires on July 4, 2014.
*Instagram, Facebook and Twitter are not affiliated in any way with this contest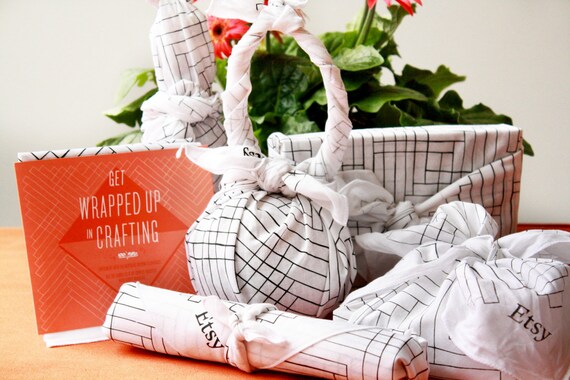 We know you love free stuff-I mean really, who doesn't love free with purchase stuff? Be one of
the first 50 people at the WEST Handmade and Vintage sale IV to make a purchase
this Saturday and you will receive a bonus Etsy Furoshiki!
______
OMG! So now you really gotta push, pull, drag yourself and your friends there on Saturday right?
And to entice you more (like you need any more incentive right?) I'll post up a lovely preview of just some of the items (including mine!) that you'll see at the sale:
So much loveliness! So much want!