Look at our beautiful new garden bench!
Isn't it a bright and sunny addition to our yard?
It wasn't always like that...
This was our bench last summer. We bought when Logan was under a year old. It converts into a picnic table. It was really cool and useful for just us with Logan in a high chair, but we need a bigger picnic table now. So the bench has been sitting in our yard, kinda falling apart and letting the weather destroy it.
But no more!
I painted it bright yellow! And moved it into it's new home in the corner of our yard. I decided to decorate it with flowers and make a sort of bench garden out of it.
Logan painted (and glued jewels onto) the log cabin birdhouse and the wooden planter box. We put them on the bench. It's slowly coming together. We have a few flower pots on there with a vine that we hope will vine its way around the top of the bench.
I think this refurbished bench makes a lovely focal point to the corner of our yard.
And yes, Terry will screw the arm rest back in place soon so that it's not laying on the lawn like that hehehehe.
Now to dig up and create a front flower bed. Wish us luck! We're landscaping newbs!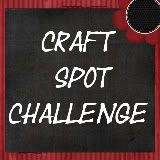 I'm linking this project to Crystal's Craft Challenge for June, 2011 which happens to be PAINT! yay!
_______
Sharing my limited gardening skills with:
Lil Luna Link Partay
- Lil' Luna
Show Off Your Stuff
- Fireflies and Jellybeans
Hoo's Got Talent?
- Night Owl Crafting
Fantabulous Friday
- Momma's Kinda Crafty